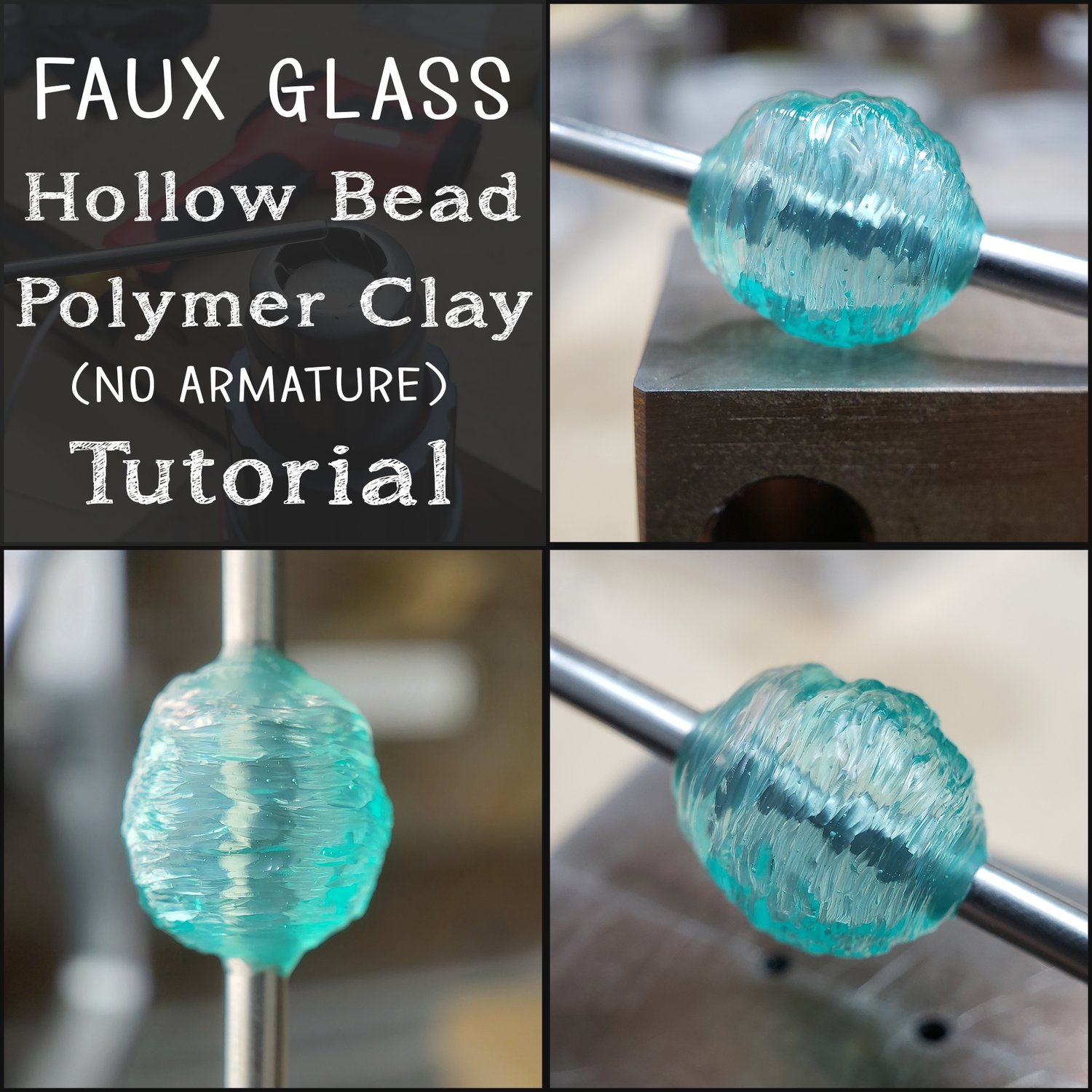 Faux Glass Polymer Clay Hollow Bead Tutorial (No Armature)
On Sale
Preview
Learn how to make a hollow polymer clay bead using only liquid clay to make the form (this technique does not require an armature). You will receive a downloadable PDF that's written in English, which includes many step-by-step instructions, pictures, and helpful tips. This is a new, rewritten version (2021) of my original hollow bead tutorial that I created back in 2013.

Skill Level: Advanced

My faux glass technique for making hollow polymer clay beads does not build upon any skills that a beginner does not have, and my instructions are thorough enough for someone new to polymer clay to follow them. However, this technique does require specialized tools and supplies and you will need good hand-eye coordination. This project is for adults only.

This project requires the following special tools/supplies: variable temperature heat gun, k-type thermocouple probe (to test how hot your heat gun gets), liquid Kato PolyClay.

I hope you enjoy using these techniques in your artwork, I'd love to see what you come up with! Purchasing this tutorial grants you a non-transferable license. The tutorial (my instructions and images) are intended for personal use only, but you're free to do whatever you want with your creations, of course! You may not sell this tutorial, offer it as a free download, or copy it and send the document to your friends.

This tutorial is a digital PDF download. You will not receive a physical product.

All digital download sales are final.